Wednesday, March 17th, 2010
Hallwalls Contemporary Arts Center
341 Delaware Avenue
Buffalo, NY


The Cinema Cabaret
 a night of live film narration

curated and produced by David Hadbawnik, Jen Hofer & Konrad Steiner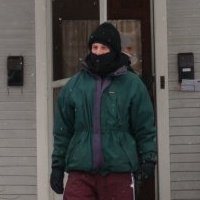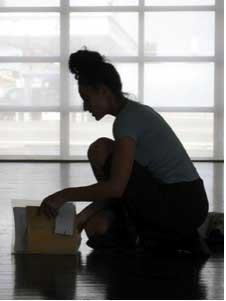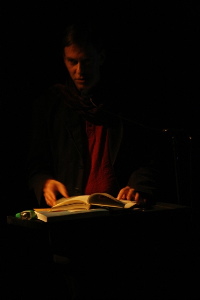 ---
Film with live narration by performance poets from San Francisco, Los Angeles, & Buffalo
Writers' engagement with popular cinema has long been limited in the popular imagination to the industry of screenplay writing leading to film production. Recently an inversion of this mode of production has captured the imaginations of poets and audiences. Using a form of live film narration inherited from practices in Japan and Korea during the silent film era, scenes from popular films are shown muted and re-narrated live with new language.
These hybrid performances are satirical, critical, poetic, and analytic ways of "talking back" to the talkies. Tonight's presentation will include a short talk on the background of this resurgent practice and conclude with a dialog between the audience and artists.
Admission is FREE
Performers for tonights Cinema Cabaret:
Robin Brox
Jen Hofer (LA)
Morani Kornberg-Weiss
Todd Mattina
Holly Melgard
Konrad Steiner (SF)
Joey Yearous-Algozin
SUNY Buffalo Poets Theater thanks the following for their support: The David Gray Chair of Poetry and Letters, SUNY at Buffalo; the English Dept. at UB; the English Graduate Student Association at UB; the Graduate Poetics Group at UB.