55th Annual Robert Flaherty Film Seminar
June 20 - 26, 2009, Colgate University, Hamilton, NY
Witnesses, Monuments, Ruins
Programmed by Irina Leimbacher.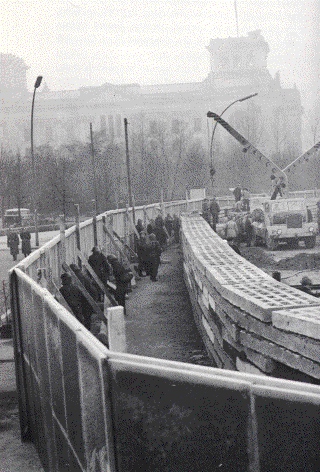 Moving images have become the most common mode of relating to the events of our times whether catastrophic wars, political change, or precious moments of everyday life. These images capture the words and gestures of those who speak before a camera. They observe the monuments and ruins left by the past. And they also interpret, intervene in, and re-invent the testimonial act itself.
The 2009 Flaherty Seminar will explore the act of bearing witness - bringing memory, experience, and history into the present - through an eclectic range of topics and formal approaches, in works from the Middle East, Asia, Latin America, Europe, and the United States.