The Exploratorium and kino21 present
 THE 10,000 MILE BIKE RACE
 Thursday April 16th, 2009, 7:30pm
 McBean Theater
 The Exploratorium
 at the Palace of Fine Arts
 San Francisco
 Directed by Konrad Steiner
 Music composed by Graham Connah
M A P
---
This live music, narration and projection performance is based on a chapter, about a promotional race between a 5-man bike team and an express train across Siberia, from Alfred Jarry's outrageous 1906 novel THE SUPERMALE, known on Wikipedia as the "first cyborg sex novel."
The text is interpreted simultaneously in three ways:
o On FILM by local celluloid celebrities
 Bill BASQUIN, Paul CLIPSON, Jerome HILER, Kerry LAITALA;
  performed by Basquin, Clipson, K Steiner and Rosario Sotelo
o In MUSIC composed by Graham CONNAH
  played live by his 8-piece crack ensemble
o By SPEECH through the dulcet and sinister tones
  of poet and master orator Brent CUNNINGHAM
---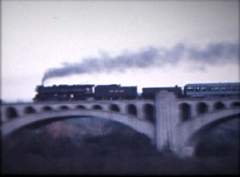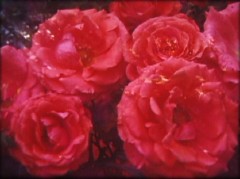 ---
"Lying horizontally on the five-man bicycle, standard 1920 racing model, no handle bars, fifteen millimeter tires, development 57.34 meters - our faces lower than our saddles, sheltered behind masks from wind and dust, our ten legs joined on either side by aluminum rods, we started off down the interminable, 10,000 mile-long track that had been prepared alongside the lines of a great express. At first we were towed by a bullet-shaped car at the provisional speed of 120 kilometers per hour."
 from The Supermale by Alfred Jarry, (trans. Ralph Gladstone, Barbara Wright)