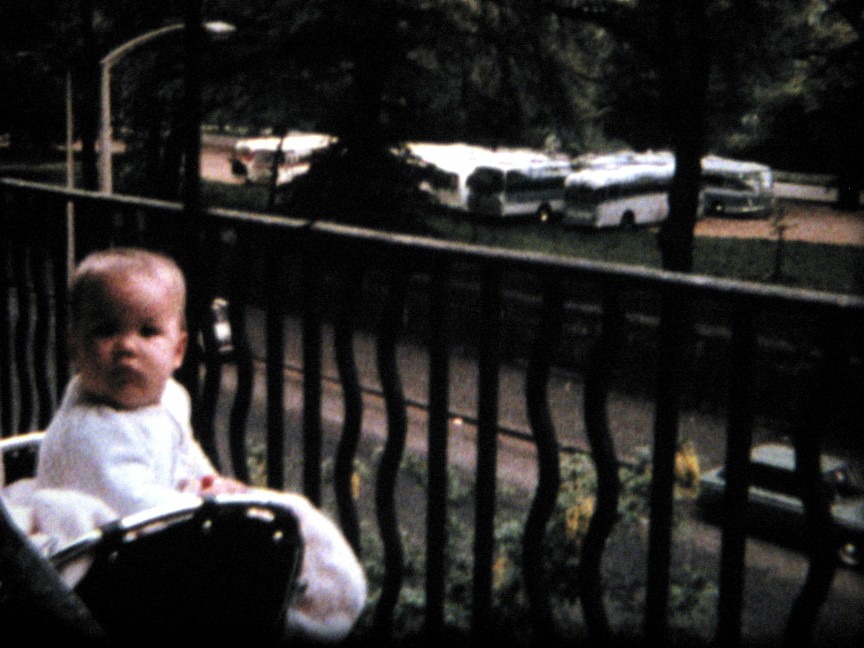 Carriage Trade  1971, 16mm, silent, 61 min. (18fps)
---
Thursday May 15th, 7PM SF Camerawork Gallery 657 Mission Street Second Floor San Francisco

"Carriage Trade" is the title of Warren Sonbert's 1971 masterpiece of montage. The film is an hour long meditation on the world, years before and far ahead films like "Baraka" and "Koyaanisqatsi," which are coffee-table films compared to this film's wit, speed and down-to-earth humanity.

Compiled over many years from imagery Sonbert collected from his travels, it has been called both an "explosion in a postcard factory" and "an uncommon masterpiece, presenting the stuff of the world with humor, irony, detachment, and love."

Tonight is rare screening of this magnum opus.